ReleaseMinNEED  pdf To Print.
Click on List to enlarge…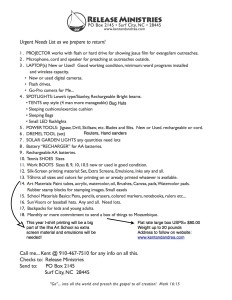 If you have items that are not on the list, but think it would be a great thing to donate that would be fine.  Contact me by phone or email and I can come and get anything you have.  Thank you all so much!