God's voice, Solar Power, Local Dialect!
"Mega Voice Solar Bibles"
1.
What a better way to inject the word of God into the lives of people than through the
"spoken word"
.
Due to about 30 years of conflict in Mozambique many people have not had the luxury of attending school.
The result is a large percentage of the population cannot read.
2.  

"Solar Powered"
means no batteries.
Good quality batteries are hard to come by in Mozambique and expensive when you can find them.
These units can recharge fast and have a very good battery life after charging.  Just flip them over and leave them in the sun to get fully charged.
3.
The area we are ministering about 75% of the people speak only their traditional dialect.  In this area that dialect is called 
"Makua"
.
It is a great honor to these people to make the effort to find media in their own customary language.
Hearing God's word is easier to understand when it is in your own language and not filtered through translators.
It is our plan
 to place 1000 
"Solar Bibles"
 directly in the hands to those who most need it, this year!
We have found these bibles to be very popular among all the people.
Demand is so high for the solar bibles we are always searching for more.
The people that want the radio bibles range from leaders in the communities, young new believers and new converts to people living in the street.
Some are not yet believers, but love the stories and love to hear them in there own language.
We know the word will not return void!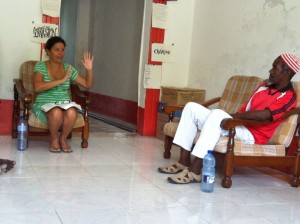 Andrea and I personally take the bibles directly to each individual.
We explain to them exactly how they work and counsel and pray with them.
Our ministry takes us in about a 100 mile radius so sometimes members of our church will be 
in places we stop 
along the way.
Each stop we are planting the seeds of Hope, Love and Salvation.
These solar bibles have helped us evan
gelize and disciple in ways we could have done on our own.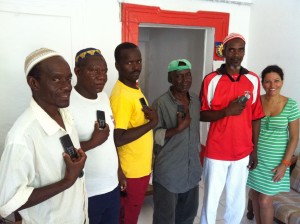 Many afternoons we see groups of villagers gathered together beneath a shade tree intensely listening to the New Testament.
Salvations come directly as the result of hearing God's word with these solar bibles.
Each solar bible cost:
$35.00.
I will place my order on August 15!
I am ordering through a company called "Mega Voice" in South Africa.
To learn more about Mega Voice:
www.megavoice.co.za
(The size of my order will determine shipping.)
100% of all funds sent for solar bibles will go to purchase solar bibles!
Or mail funds to:
Release Ministries
PO Box 2145
Surf City, NC  28445
Love in Christ,
Kent and Andrea